The Ball Wackers
– Playoff Game #1 vs. The Mighty Bombjacks –
Let's put it this way – our opponents were "The Mighty Bombjacks", and we got jacked by them. The score was 10 to 1, in their favor. That knocked us out of further playoff games, unfortunately, but this has now allowed us to set our sights on next year…
Also, this was the one game where I seriously wanted to choke one of the members of the other team. They probably didn't realize it, but it seemed like they got in the way of every other shot. Very frustrating, indeed.
---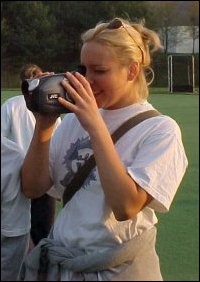 For this game, Dana had her camcorder with us, causing me to remark, "Well! The media's out in force today!"
---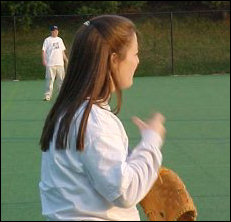 Mara keeps her eye on the game, for you never know when the ball might come your way.
---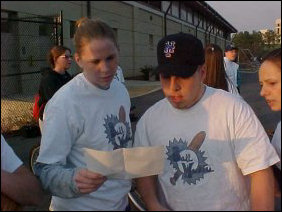 Teresa and Johnny review the lineup before we began to bat.
---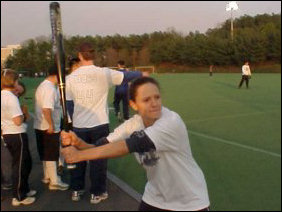 Meanwhile, Becky tries to determine what bat is best to use.
---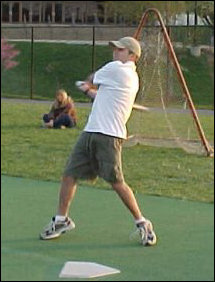 And Phil nails the ball!
---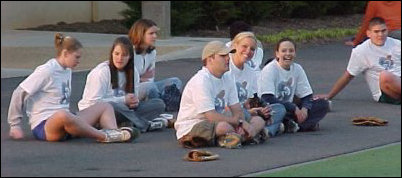 And as everyone bats, the team watches on the sidelines…
---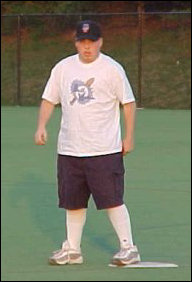 Johnny makes it to second, which was not-often-seen territory for our team on this game.
---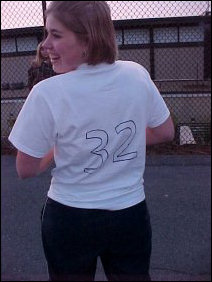 Valerie shows off her number, which was also her basketball number in high school.
---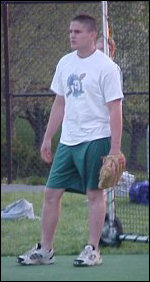 David stands behind the batter, ready to catch anything that flies at him.
---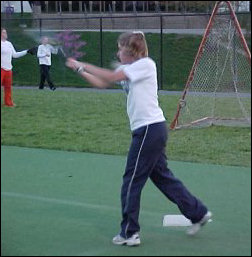 Valerie swings and connects!
---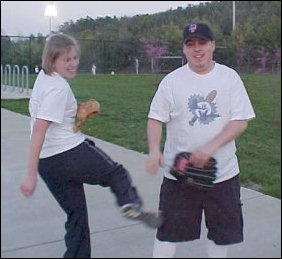 Afterwards, Valerie gives Johnny a good-natured kick in the butt.