Potomac Hall Christmas Party
Potomac Hall's Hall Council knows how to throw a party. Case in point – the Christmas party. We roasted/cooked/burned/incinerated marshmallows on the grill behind the pavilion, we decorated ornaments, we ate, and drank soda. It's kind of like in one of Tom Lehrer's songs… "We ate, we drank, and we were merry, and had typhoid and dysentery," without the typhoid and dysentery. Still, we had a lot of fun, and these pictures were chosen to reflect that. Look and see…
---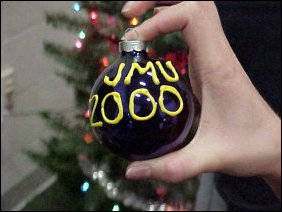 One of many beautiful Christmas ornaments to adorn Potomac Hall's official Christmas tree.
---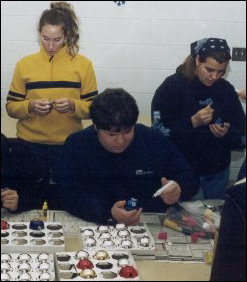 And here I am trying to make an ornament just as beautiful…
(Photo courtesy of Mecca Marsh)
---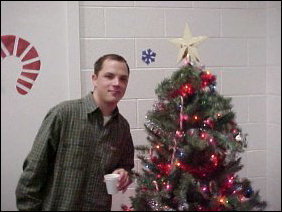 Andrew takes a second to pose with the Christmas tree for the camera.
---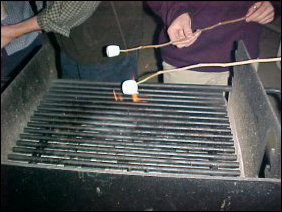 We've got a flame going on the grill… let's roast!
---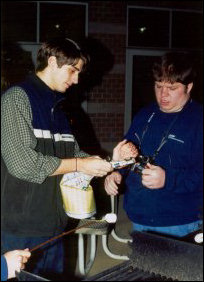 Here I am attempting to help someone light up an old issue of The Breeze in order to get the grill going.
(Photo courtesy of Mecca Marsh)
---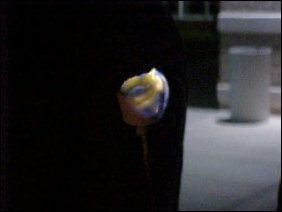 And when I say incinerate the marshmallows, I mean it!
---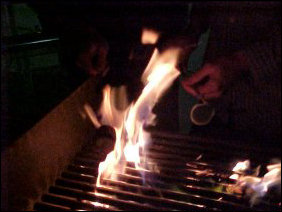 I think it's hot enough to cook marshmallows, don't you?
---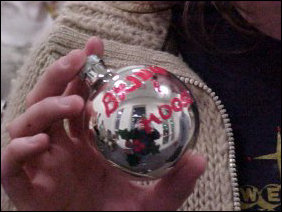 More ornaments for viewing!
---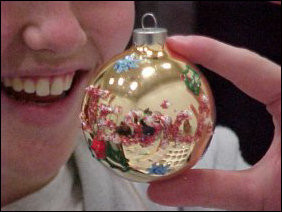 I don't see how people do it… they have the patience to make such detailed ornaments…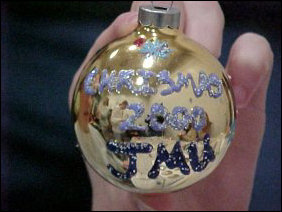 ---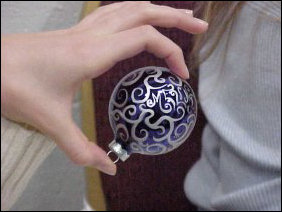 This one is case in point. I applaud the person who created this one – it's absolutely stunning.
---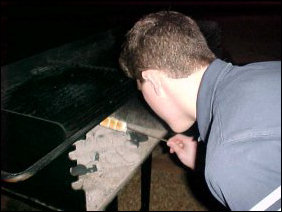 Embers cook marshmallows, too!
---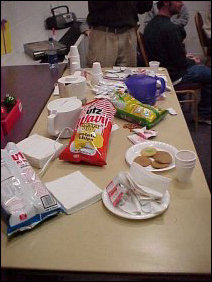 "…we ate, we drank, and we were merry, and had typhoid and dysentery…"
---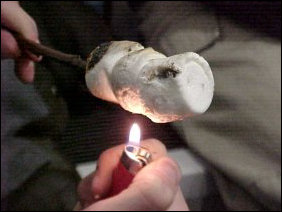 When efforts to cook the marshmallow the normal way failed, a cigarette lighter seemed to do the job, if you didn't mind a hint of butane taste on your marshmallow.
---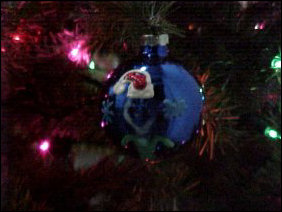 This is my ornament, already adorning the tree. The guy in the Santa hat on the ornament, BTW, is supposed to be me as shown on the site in December of 2000.