Hair Coloring
I wonder if blondes really do have more fun? Well, Joe will soon find out, because on September 28, he officially went blond. So it became a group activity. Patrick put the stuff in, Joe was the patient customer, Jackson kept everyone entertained and held the bottle, and I photographed. Take a look…
---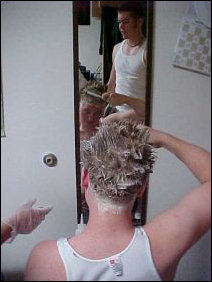 This is the beginning of the treatment… notice that his hair is still brown underneath the goop.
---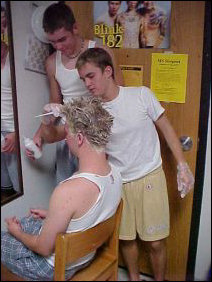 While Jackson holds the bottle, Patrick gets the stuff where it needs to be, while Joe looks on through the mirror.
---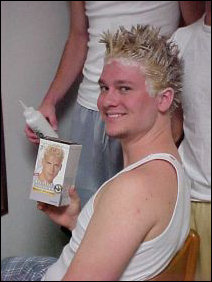 "This is what I want to look like!"
---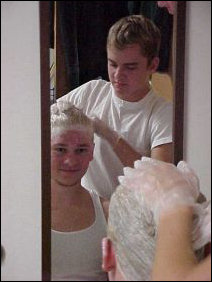 Still working on getting it all spread throughout…
---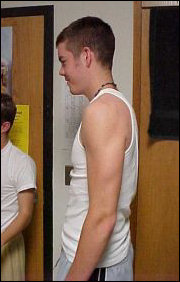 Meanwhile, Jackson, now watching from the sidelines, watches on…
---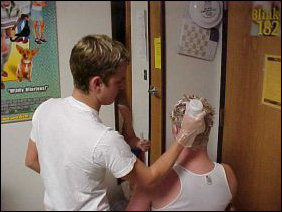 More hair goop is needed… so Patrick puts it in…
---
"Almost there…"
---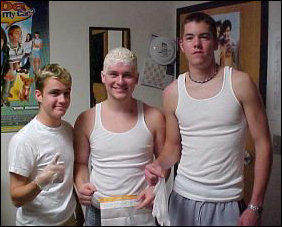 All done! Now to let it do its work!
---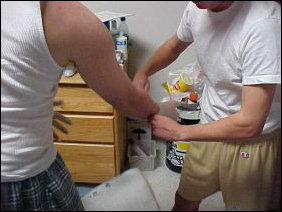 Afterwards, Patrick helps Joe into the gloves for phase two… rinsing the stuff out.
---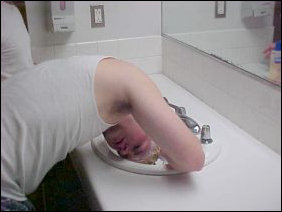 The first method was the sink.
---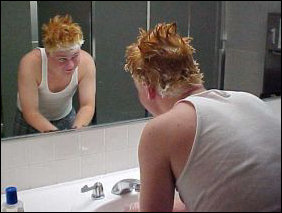 Not too effective, so…
---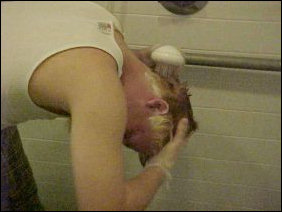 Let's try the handicapped shower! Much better, indeed… coverage where the other stuff didn't, and got all the goop out.
---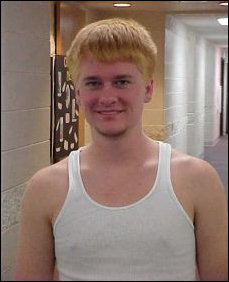 And here's the finished product! Ta-daa!